Posted on 1st july 2018 by Rebecca Sander
Happy pride month! In celebration of all the gender-non-conforming, LGBTQ+ activists and creatives, here are the people you should be following if you want some joy, or pride, or ambition to make this 20GAYteen.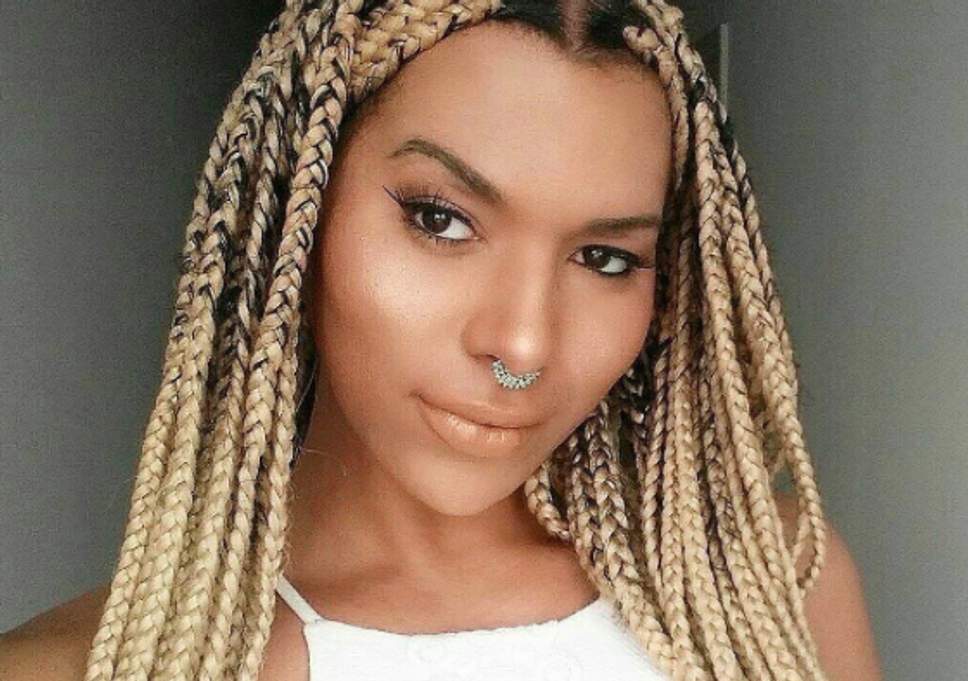 #1 Munroe Bergdorf @munroebergdorf
Trans model and activist If you haven't heard of Munroe Bergdorf you have been living under a rock, but her insta and twitter provide throughful analysis and inspiration moving forward with gender boundary-breaking
#2 Travis Alabanza
@travisalabanza
Perfomance artist Watching travis perform is absolutely breathtaking and their new book is a testament to the resilience of those that choose to be visible as gender nonconforming
#3 Hayley Kiyoko @hayleykiyoko
Hayley Kiyoko's first single was an explosion of gay joy and her latest video release tells a beautiful love story with a steamy kiss at the end
#4 Laura Kirwan-Ashman @laura_k_a
One of the creatives behind the web-series Sorta Kinda Maybe Yeah, Laura is working on some big upcoming projects and she can serve a lewk in her Instagram stories
The editor in chief of gal-dem magazine - I've heard it said that Liv is the UK's answer to a young Oprah, and when you see her tireless work helping bring voices to women of colour, you see why. If you're the kind of person who gets comparison anxiety from other peoples work ethic and success, warning, her feed might be a bummer, but on the bright side she deserves every little bit.
#6 Wes Leal
@sensitive_black_dyke
This Instagram account is a tender account of Wes Leal's ongoing transition by his partner. Wes is also a great person to follow but to see the transition process through the eyes of a loving and adoring documenter is a breath of pure queer joy.
Self described as "common, queer, fat and faggy" Scottee is a force of positivity that isn't female-exclusive, something that is often overlooked, but don't worry, cos he goes in on it.
Written by Rebecca Sander
Website - www.bandasaur.co
Instagram - @bandasaur
Twitter - @bandasaurco
We want to hear from you! Let us know your thoughts below, tweet us at @eric_festival or instagram us at @ericfestival!